Public Health
Family Planning
Reproductive Health Services:
Wellness exams including birth control exams
Birth control method supplies
Tests and treatment for sexually transmitted diseases
Cancer screening: Pap smears and breast exams
Infertility exams, counseling, and referral
Tests for high blood pressure
Pregnancy tests
Health Education:

Reproductive Life Planning
Education about the prevention of sexually transmitted diseases and HIV/AIDS
Education about the impact of lifestyle choices on reproductive health and outcomes
Education about abstinence
Education about natural family planning methods
Education about the importance of preventive health screenings
How to plan a healthy pregnancy (preconception planning)
How to talk with parents and others about sexuality
How to make responsible sexual decisions

Community Education
Public speakers and educational materials

Parent-child communication
Reproductive health
Birth control
Other family planning-related issues
Costs for Service at family planning clinics are based on ability to pay, and are often less than at other health centers. Services are free for people enrolled in Medicaid and those whose income is below 100% of the federal poverty level. Family planning clinics offer quality, confidential health care. Medical services are provided by nurse practitioners trained in family planning health care.
For more information, visit https://idph.iowa.gov/family-health/family-planning.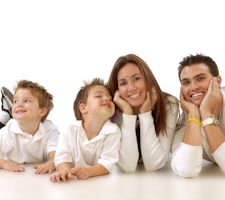 Programs