Public Health
Public Health Emergency Preparedness
Crawford County Home Health, Hospice & Public Health participates with regional preparedness activities as part of the Southwest Iowa Preparedness Partners coalition. Meetings are held regularly with representatives from hospitals, EMS, EMA, and public health.
In addition to regional activities, the agency participates in the Crawford County Healthcare & Preparedness Coalition. Coalition participation includes hospital staff, public health staff, local law enforcement, environmental health, nursing homes, EMA, EMS, and other interested parties. The coalition is tasked with ensuring that plans are available for emergency situation.
For more information about emergency preparedness, contact our office.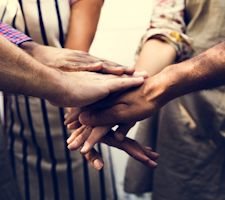 Programs